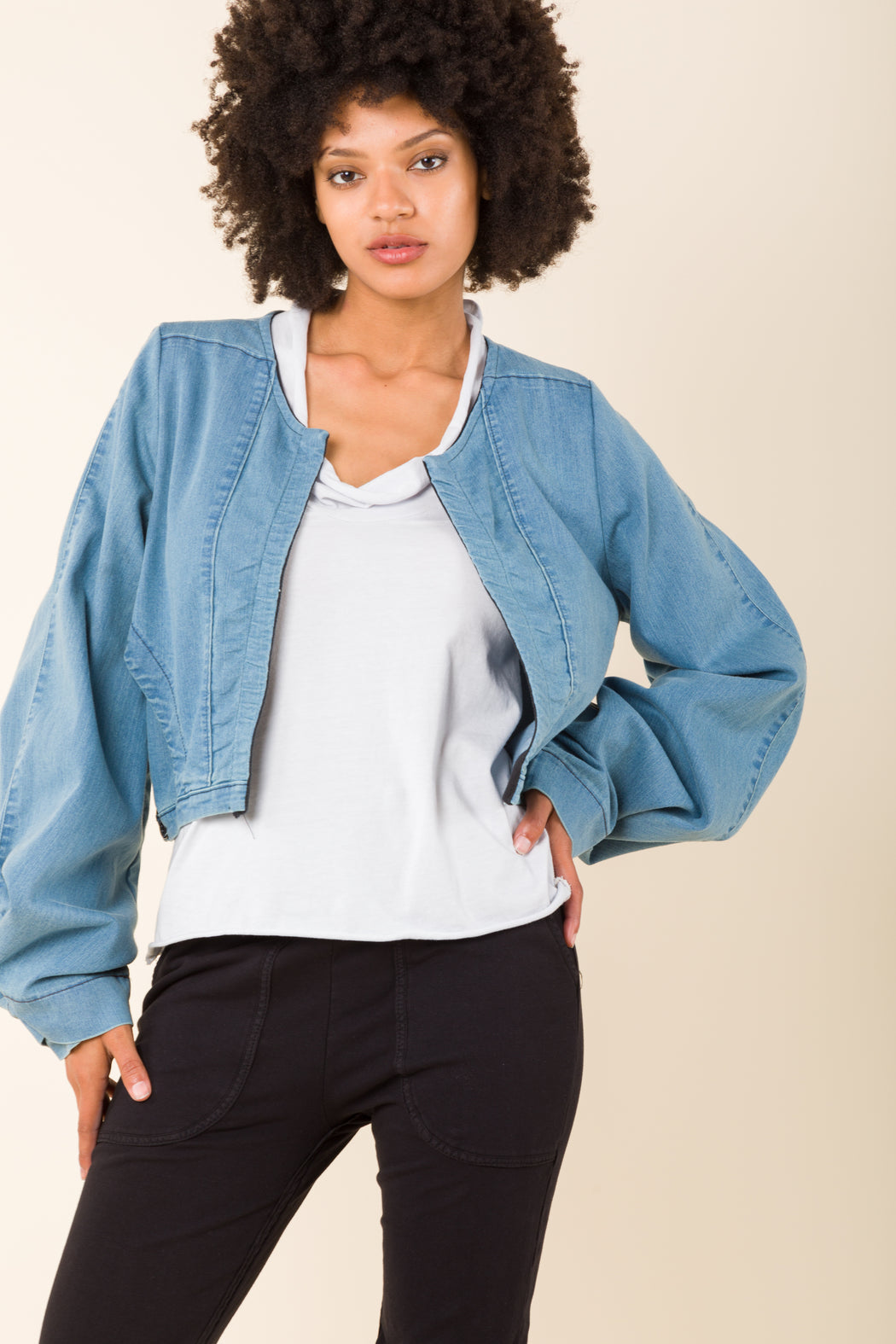 Yr Arrow Jacket in Succulent
Refashioned, a do-over of what remained, the  Yr Arrow Jacket is re-working of a popular jean from our 2016 offerings. Exaggerated sleeves with a shape that morphs from Bell to Bishop in just a snap. 
– Bolero Length
– Round neckline
– No Closure
– 79% Cotton/ 20% Polyester/ 1% Spandex
– Made in Seattle, U.S.A.
Size/Fit
Size XS/S  Bust 36" | Waist 29" | 42" | Center Front Length 13" | Sleeve Length 26"
Size S/M Bust 34" | Waist 32" | Hip 44" | Center Front Length 13.5" | Sleeve Length 26"
Size M/L  Bust 36" | Waist 35" | Hip 46" | Center Front Length 14" | Sleeve Length 26"