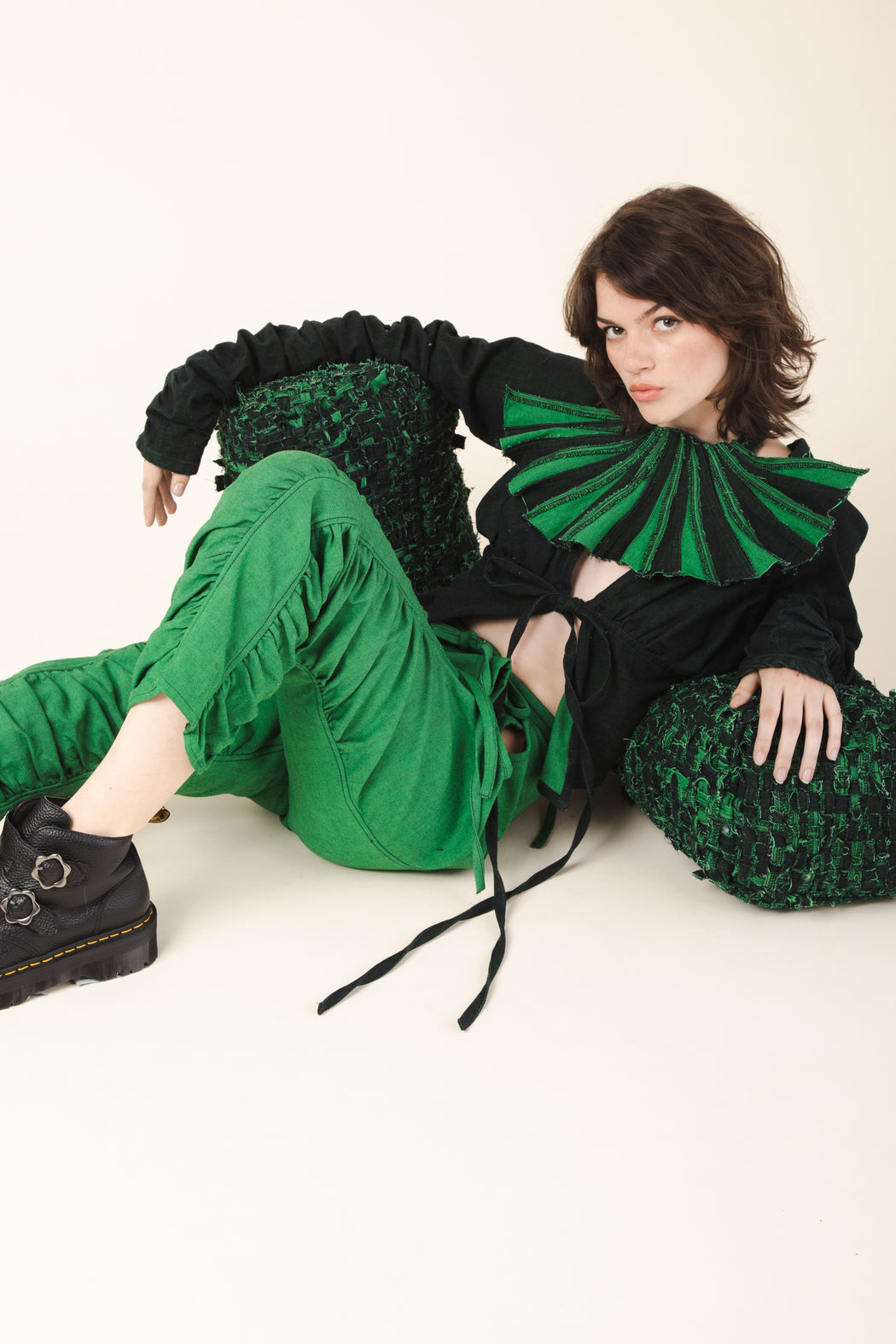 Wa Wa Wa Cushions
In a collection where inspiration was drawn from insects and a mysterious Lizzy, a recurring theme is reclaiming every scrap of textile. Alternating pieces of denim selvedge define this denim cushion. Handwoven and sturdy, you may spot clean for ages, it will withstand endless use and remain intriguingly textured and vivid. Lean in to zero waste and let this handmade bolster support your lifestyle.

– Composed of reimagined Glove Leggings erroneously cut from Organic Cotton denim
– Reclaimed fiberfill 
– Selvedge edge deconstructed detail
– Handwoven
– One size
– 98% Organic Cotton 2% Elastane
– Made in Seattle, U.S.A. by Janelle Abbott for JRAT 
We have used reconstruction techniques in our collection since 2011. For the JRAT collection, artist and designer, Janelle Abbott reimagined 50 pairs of acid-green, organic cotton Glove Leggings that were unwearable due to a cutting error (wrong textile!) to create a full range of zero-waste garments and accessories.