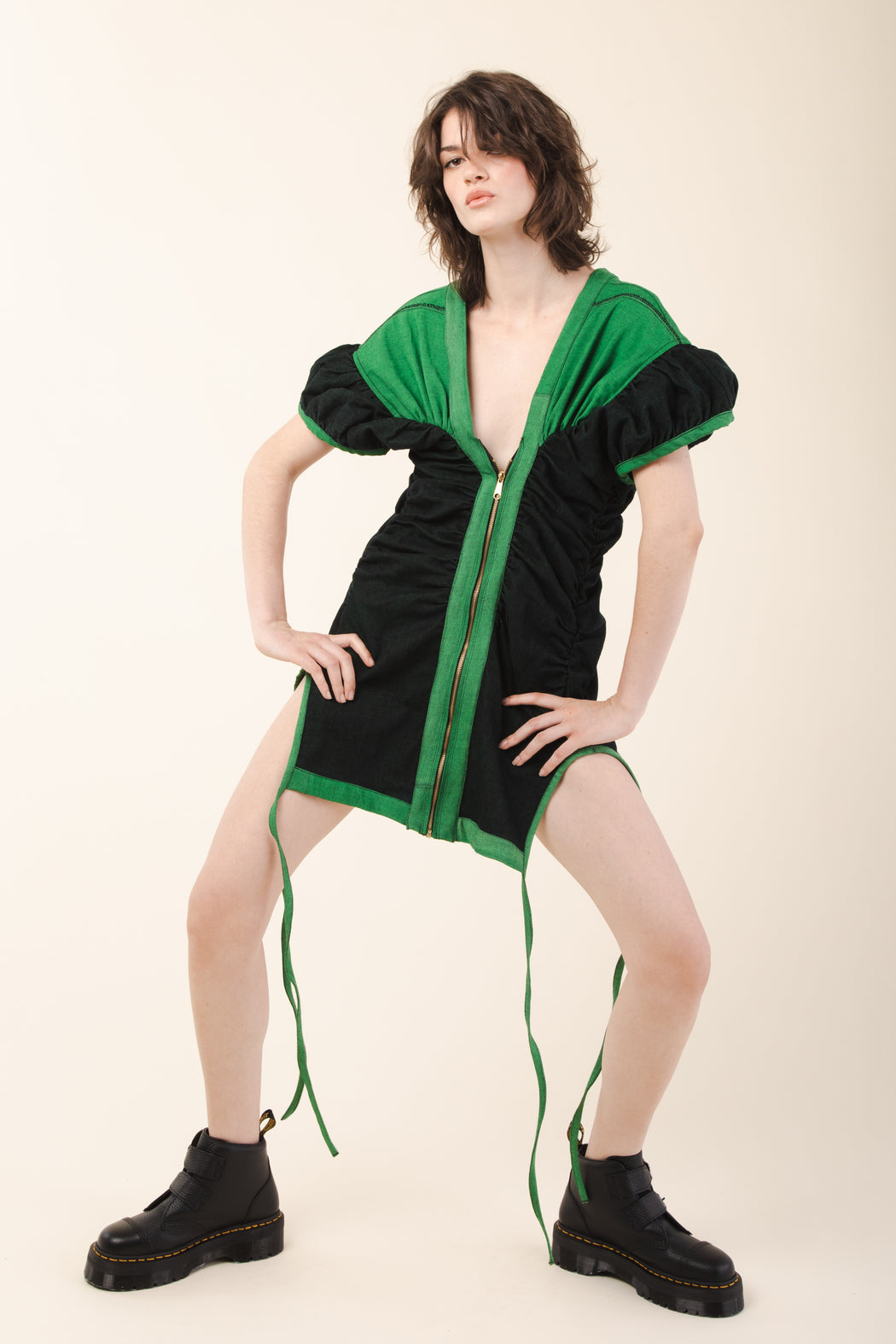 UCD (Ubiquitous Club Dress) Zip
Sporty is sexy in this denim tennis fantasia which features the alternating ruched sides of organic denim.  Front cut-outs at the hem and multiple extra-long ties encourage imaginative styling. The fully separating zip,  color blocking, and strategically placed ruching have created a dress with equal parts imagination and utility while our premium organic cotton denim imparts an aura of strength.
– Composed of reimagined Glove Leggings erroneously cut from Organic Cotton denim
– Full zip front with decorative ties at the hem
– Designed to be worn in reverse
– Generous ruching accentuates the shoulders
– Exposed warp and weft sides of the denim
– One size fits S-M
– 98% Organic Cotton 2% Elastane
– Made in Seattle, U.S.A. by Janelle Abbott for JRAT
We have used reconstruction techniques in our collection since 2011. For the JRAT collection, artist and designer, Janelle Abbott reimagined 50 pairs of acid-green, organic cotton Glove Leggings that were unwearable due to a cutting error (wrong textile!) to create a full range of zero-waste garments and accessories.