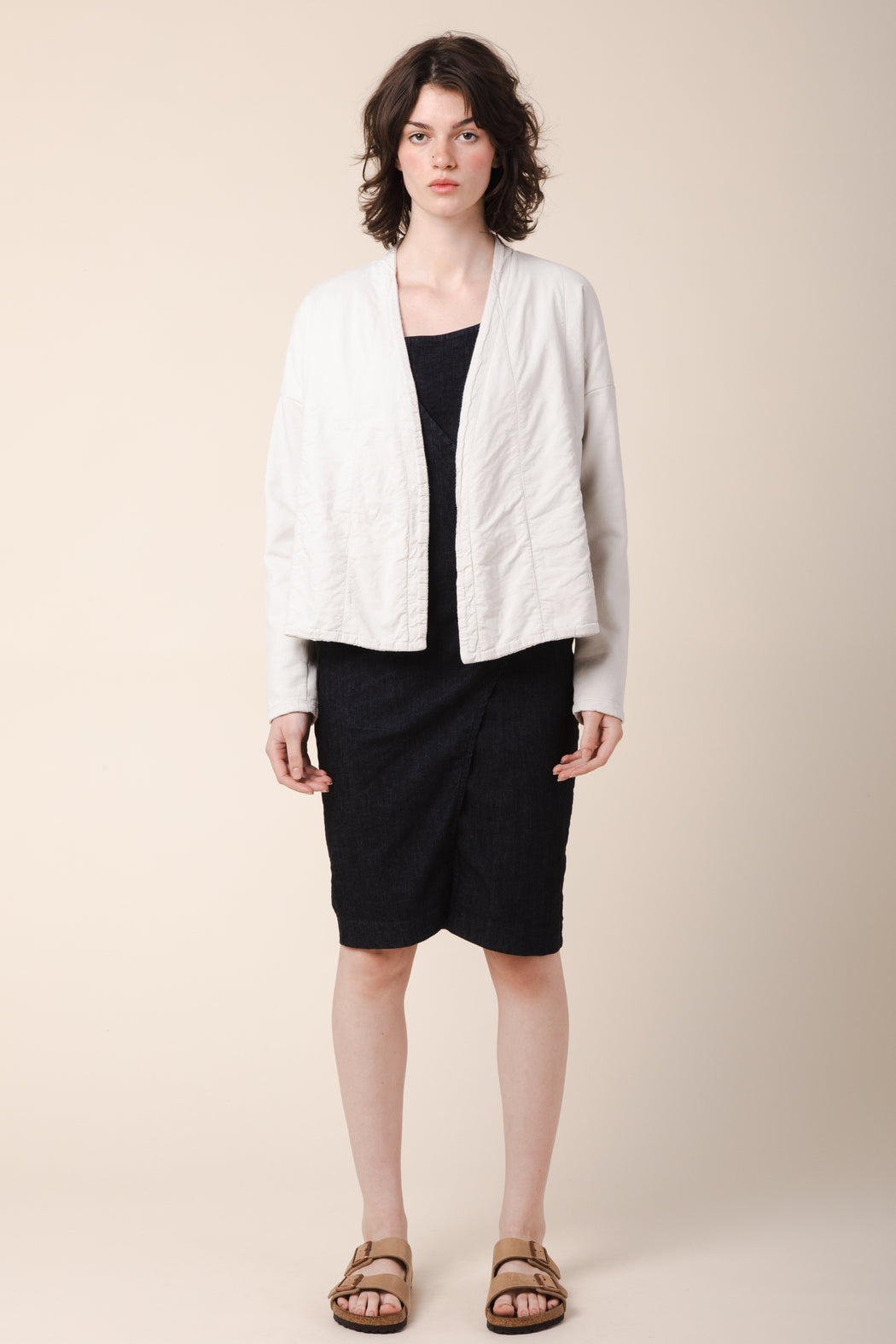 Topo Jacket in Oyster
A boxy fleece jacket with natural muslin overlay stitched down to create a textured woven shell. A no closure, fleece jacket that serves as a cardigan or boxy coat liner.
– Fleece jacket with a woven overlay
– Dropped shoulder with fleece sleeves
– No closure
– Multiple, narrow interior pockets
– 100% Organic Cotton fleece, 100% cotton overlay
– Made in Seattle, U.S.A.
Size/Fit
Size S
Bust: 40"
Waist: 43"
Length: 22"
Sleeve Length: 18"
Alaina is wearing a size S
Height: 5'10" | Waist: 25" | Hips: 36"