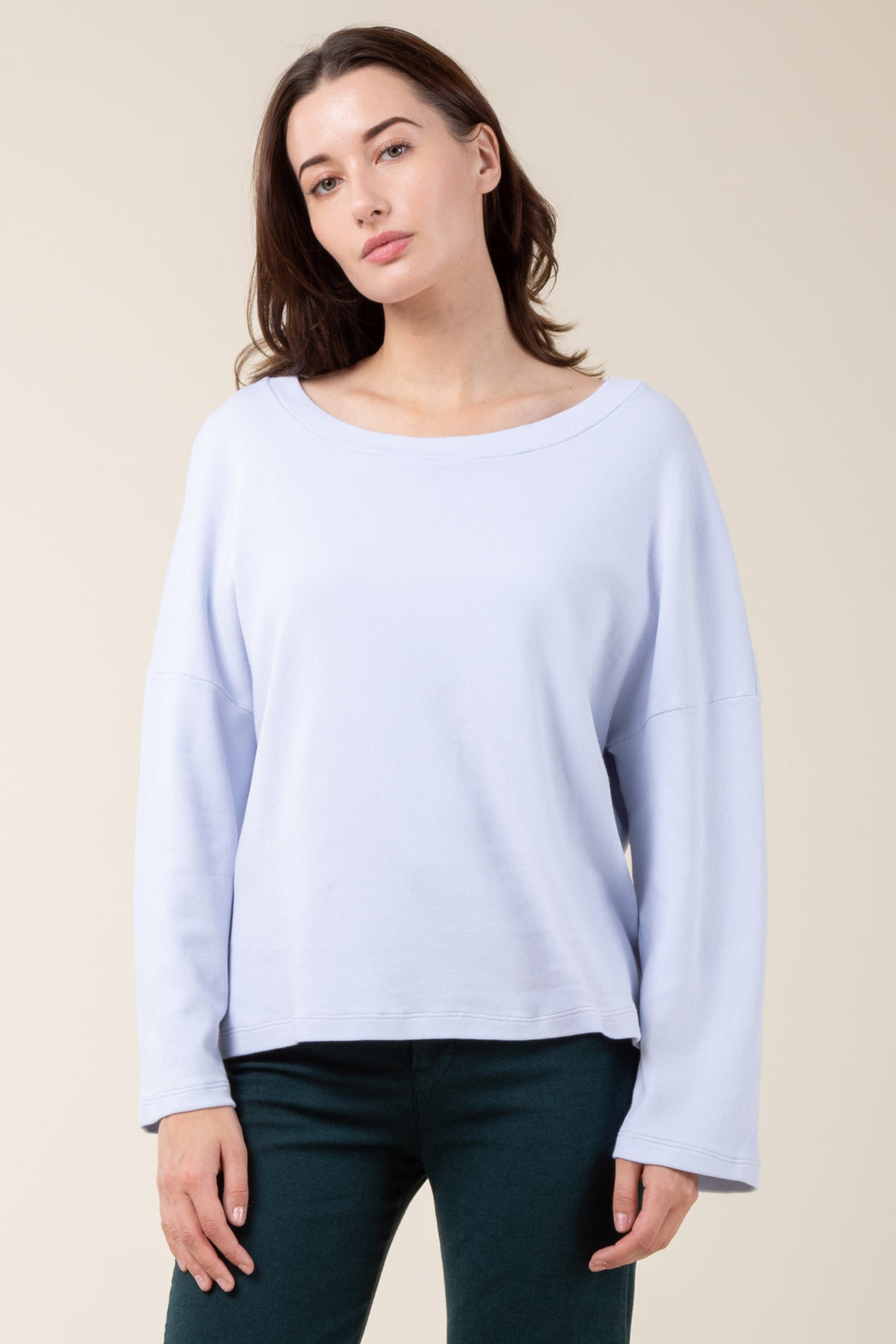 Sunday Morning in Blonde Sky
Constructed in a thicker, softer interlock knit (think baby clothes). This t-shirt was designed to address the discomfort of the past year. Overlong sleeves slow you down and turn your thoughts inward. The elegant neckline and oversized shape allow it be worn in different ways and in different circumstances.
– Super wide neckline
– Dropped shoulder
– Oversized fit with a deep armhole
– Knuckle grazing sleeves
– 100% Organic Cotton overlock
– Made in Seattle, U.S.A.