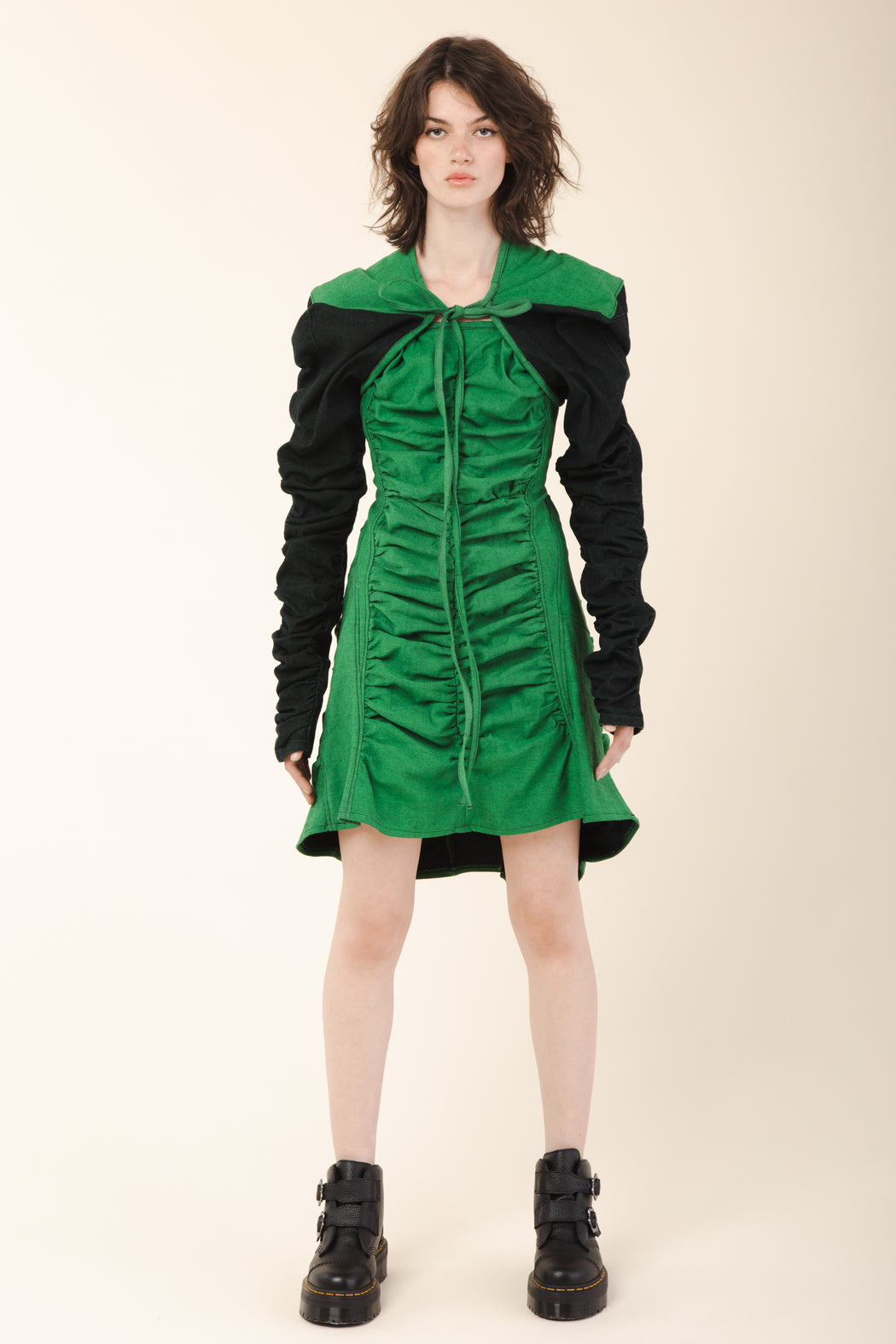 Sports Shrug in Checker
In a collection where inspiration was drawn from insects and a mysterious Lizzy, a recurring theme is endless ruching and checkerboard patterning.  The Sports Shrug features complex patterning and ruching throughout the back and sleeves. The warp and weft sides of the denim have been employed to create the most eye-catching textured denim shrug you have ever seen. 

– Composed of reimagined Glove Leggings erroneously cut from Organic Cotton denim
– Tie-closure denim shrug
– Extra long front neck tiles
– Ruching details throughout
– One size fits S-L
– 98% Organic Cotton 2% Elastane
– Made in Seattle, U.S.A. by Janelle Abbott for JRAT

We have used reconstruction techniques in our collection since 2011. For the JRAT collection, artist and designer, Janelle Abbott reimagined 50 pairs of acid-green, organic cotton Glove Leggings that were unwearable due to a cutting error (wrong textile!) to create a full range of zero-waste garments and accessories.