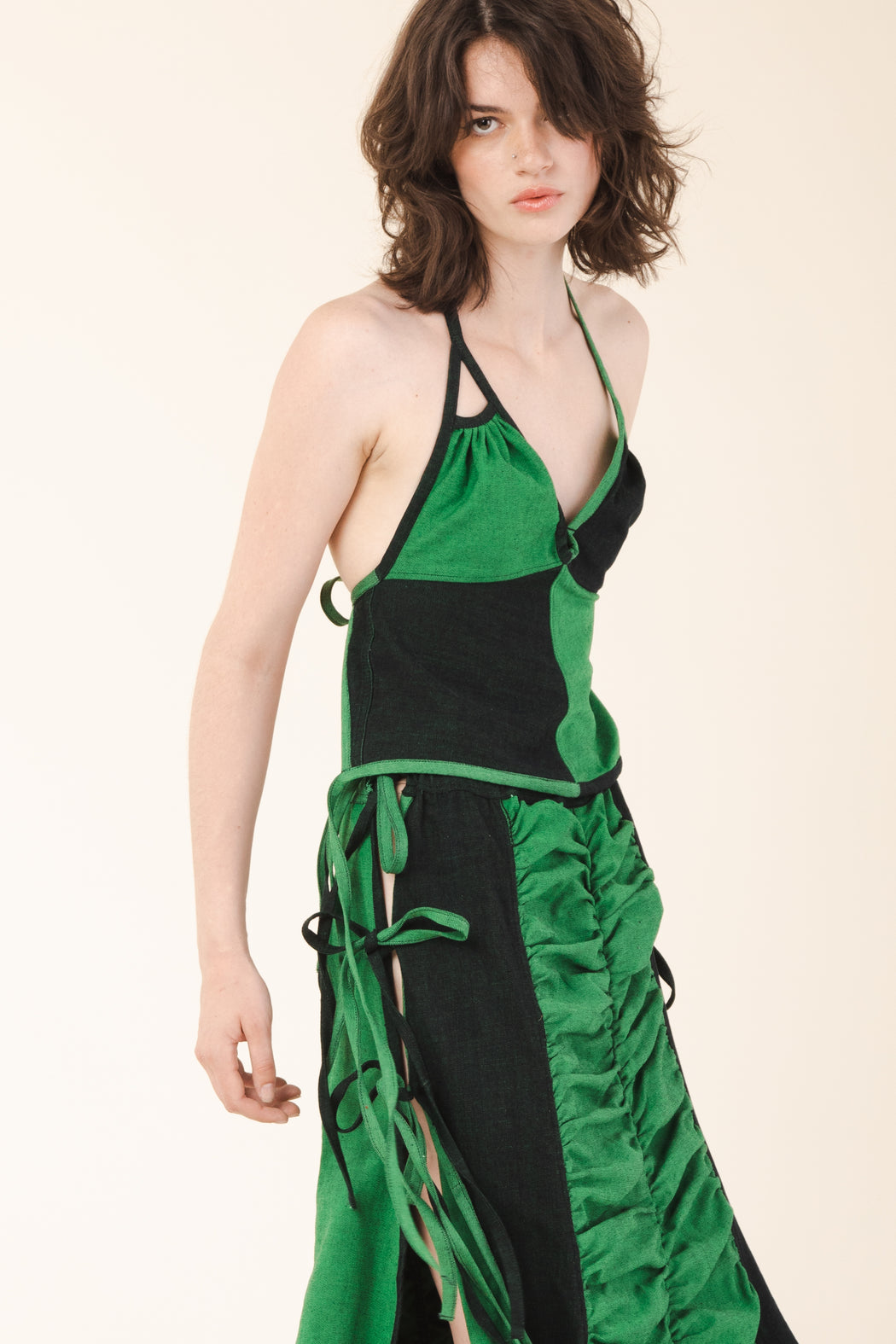 Snake Bite Halter in Checker
Triangle-shaped cutouts outlined in contrasting binding adds a graphic punch to this rock-n-roll halter with timeless appeal. Skinny straps extending from the ruched cups are secured at the neck and center back. The extra-long ties at the bottom are designed to dangle. The Snake Bite Halter uses both the warp and weft sides of the denim to create a checkerboard pattern.
– Composed of reimagined Glove Leggings erroneously cut from Organic Cotton denim
– Secured by ties at the back neck and center back
– Open back halter with triangular cutouts
– Ruched bikini top
– One size fits S-XL
– 98% Organic Cotton 2% Elastane
– Made in Seattle, U.S.A. by Janelle Abbott for JRAT

We have used reconstruction techniques in our collection since 2011. For the JRAT collection, artist and designer, Janelle Abbott reimagined 50 pairs of acid-green, organic cotton Glove Leggings that were unwearable due to a cutting error (wrong textile!) to create a full range of zero-waste garments and accessories.