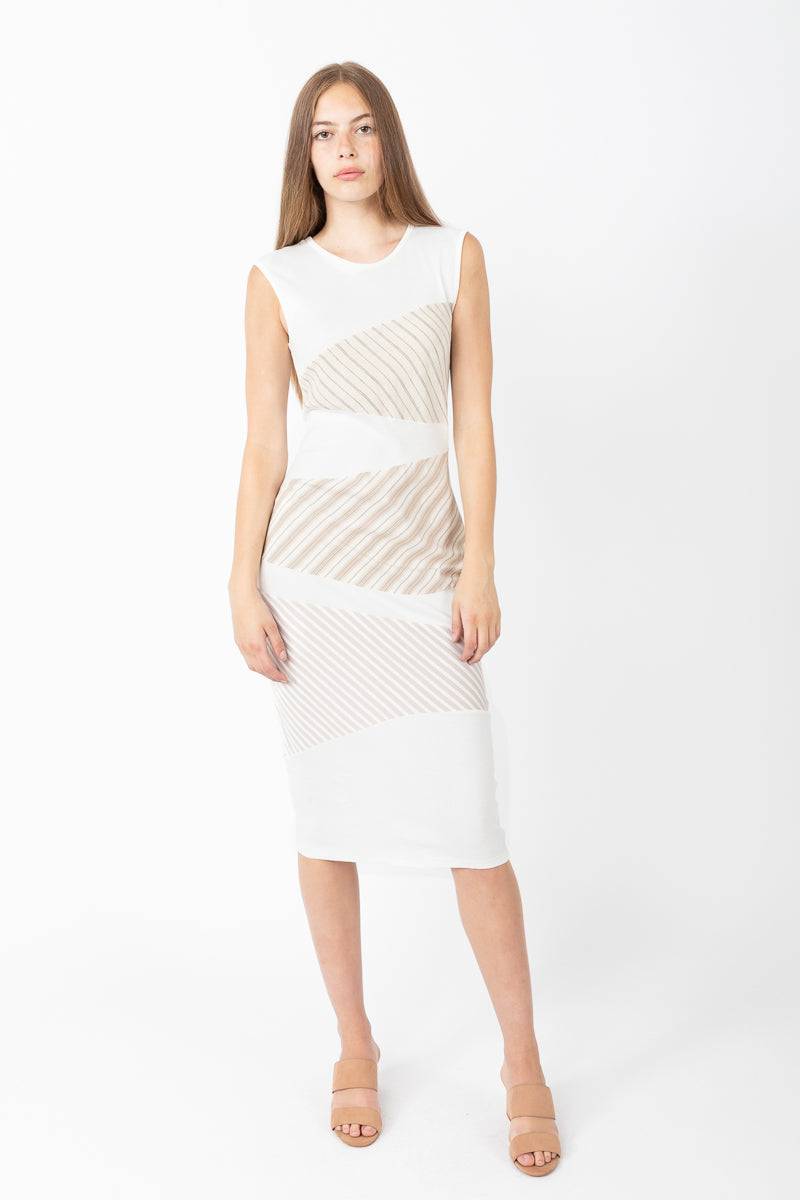 Simulations in Ivory
Landscape-shaped inserts of striped woven shirting add structure to this rib column dress. Appearing as tonal variations in lighter colors, in darker shades the contrast is noticed as subtle changes in texture and curvilinear seaming. Our thick rib is impressively versatile on a variety of body types.
– Premium rib body with woven shirting insets
– Scoop neckline and sleeveless
– Hourglass fit in comfortable rib
– Woven inserts on the front and back
– Body: 100% Organic Cotton Body, Cotton and Hemp / Organic cotton insets
– Quantity produced: 13 in papaya
– Made in Seattle, U.S.A.
Size/Fit
Fits true to size
Liliana is wearing a size S
Liliana Height: 5' 8" | Bust: 30" | Waist: 27" | Hip: 33"