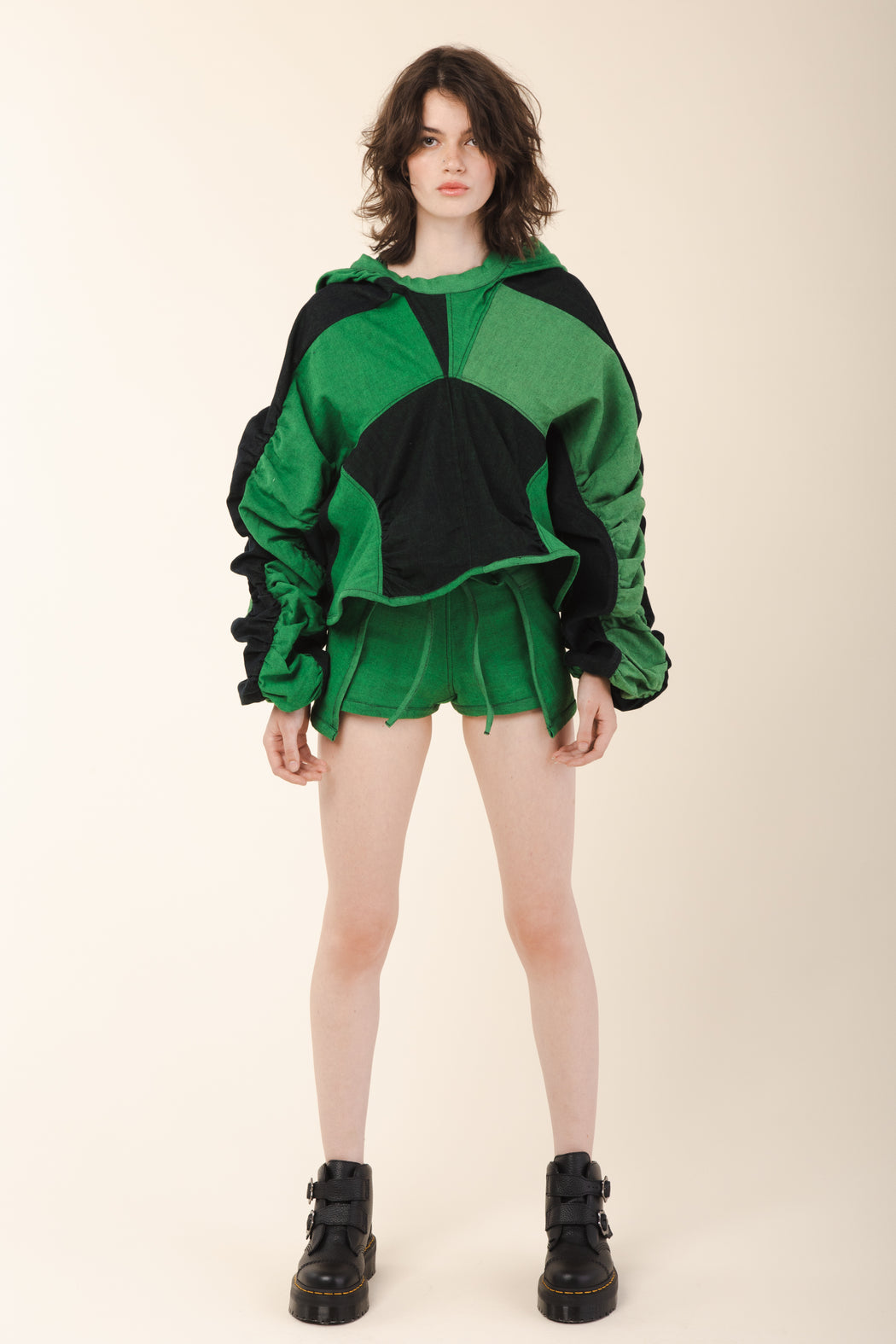 Short Short Wrap Shorts
A graphic pair of hip-hugging short shorts have been made extraordinary by minimalist patchwork. Alternating front and back ties secure the shorts which use the warp and weft sides of the denim to create a floating square pattern in the center. These low-rise shorts capture the current mood and would be a brilliant beach cover.
– Composed of reimagined Glove Leggings erroneously cut from Organic Cotton denim
– Wrap front to back and tie center back, then wrap back to front and tie center front
– Low-rise
– Patchwork minimalist design
– One size fits S-M
– 98% Organic Cotton 2% Elastane
– Made in Seattle, U.S.A. by Janelle Abbott for JRAT

We have used reconstruction techniques in our collection since 2011. For the JRAT collection, artist and designer, Janelle Abbott reimagined 50 pairs of acid-green, organic cotton Glove Leggings that were unwearable due to a cutting error (wrong textile!) to create a full range of zero-waste garments and accessories.