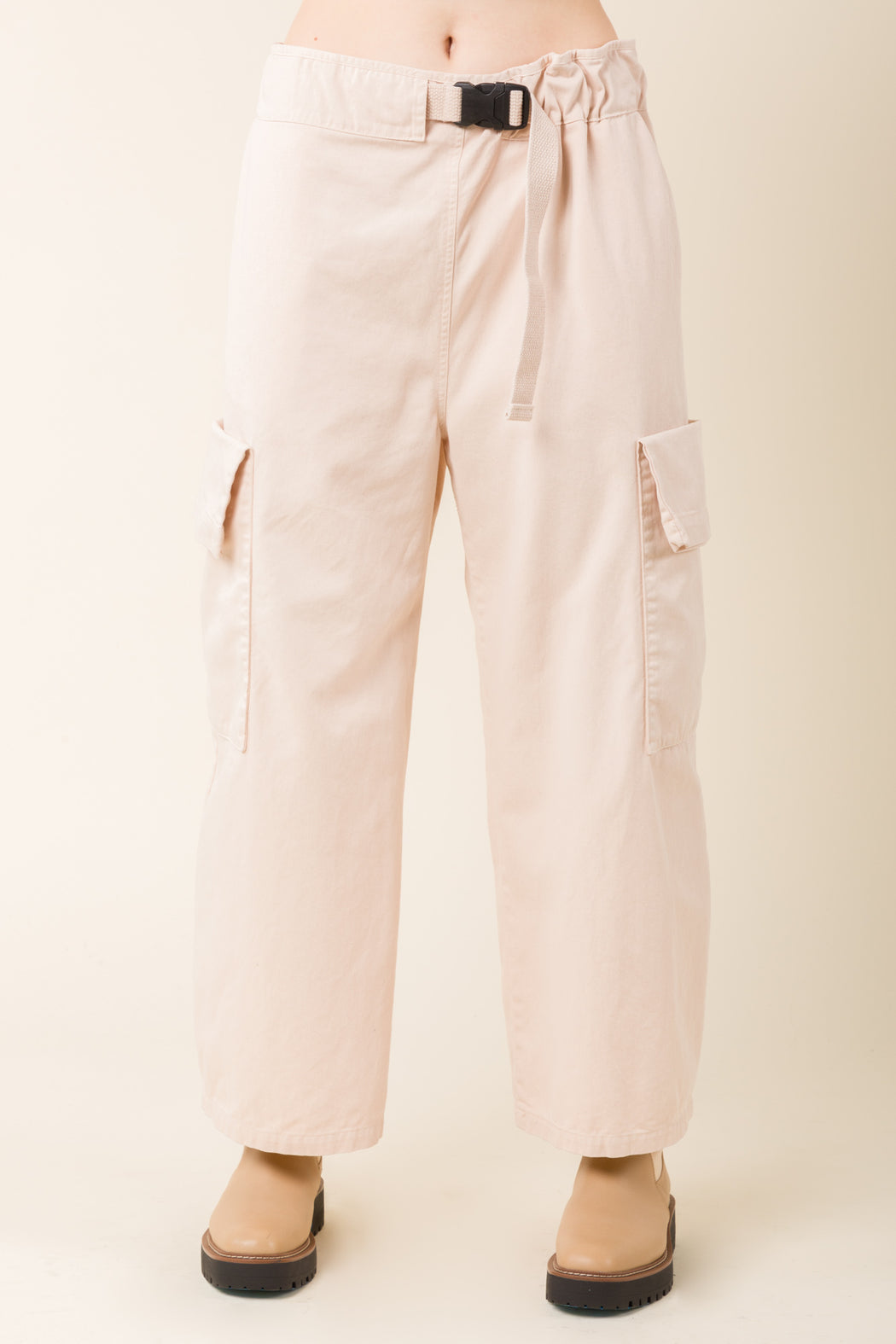 Sack Pocket Pant in Ballet
An ankle-length pant with an adjustable belt buckle for a secure and customized fit.  Large pockets throughout display our commitment to utility.  We've included an additional pocket on the side leg that is designed as a sack, offering two separate interiors for storage and a fold-over top.  Aside from the novelty this pant presents in a market filled with narrow trousers, the wide, bowed leg will literally change your stance.  Everyone who has tried on this work pant stands differently and that is how silhouettes evolve, like language.

– Removable strap belt with adjustable buckle
– Ankle length with a 26" Inseam
– 2 trouser pockets, 2 leg pockets and two back pockets
– Sack pockets offer two interior storage options
– 100 % Organic Cotton
– Made in Seattle, U.S.A.

Continuing our investigation of work wear and uniforms as non-traditional sportswear, our organic twill styles are conceived as adaptable, non-gendered multiples that promote architectural shaping in basics.
Size XS  Waist 34" | Hip 44" | Inseam 26" | Front Rise 14"
Size S  Waist 36" | Hip 46" | Inseam 26" | Front Rise 14"
Size M  Waist 38" | Hip 48" | Inseam 27" | Front Rise 15"
Size L  Waist 40" | Hip 50" | Inseam 27" | Front Rise 15"
Size XL  Waist 44" | Hip 54" | Inseam 28" | Front Rise 15"
Size XXL  Waist 48" | Hip 48" | Inseam 28" | Front Rise 16"