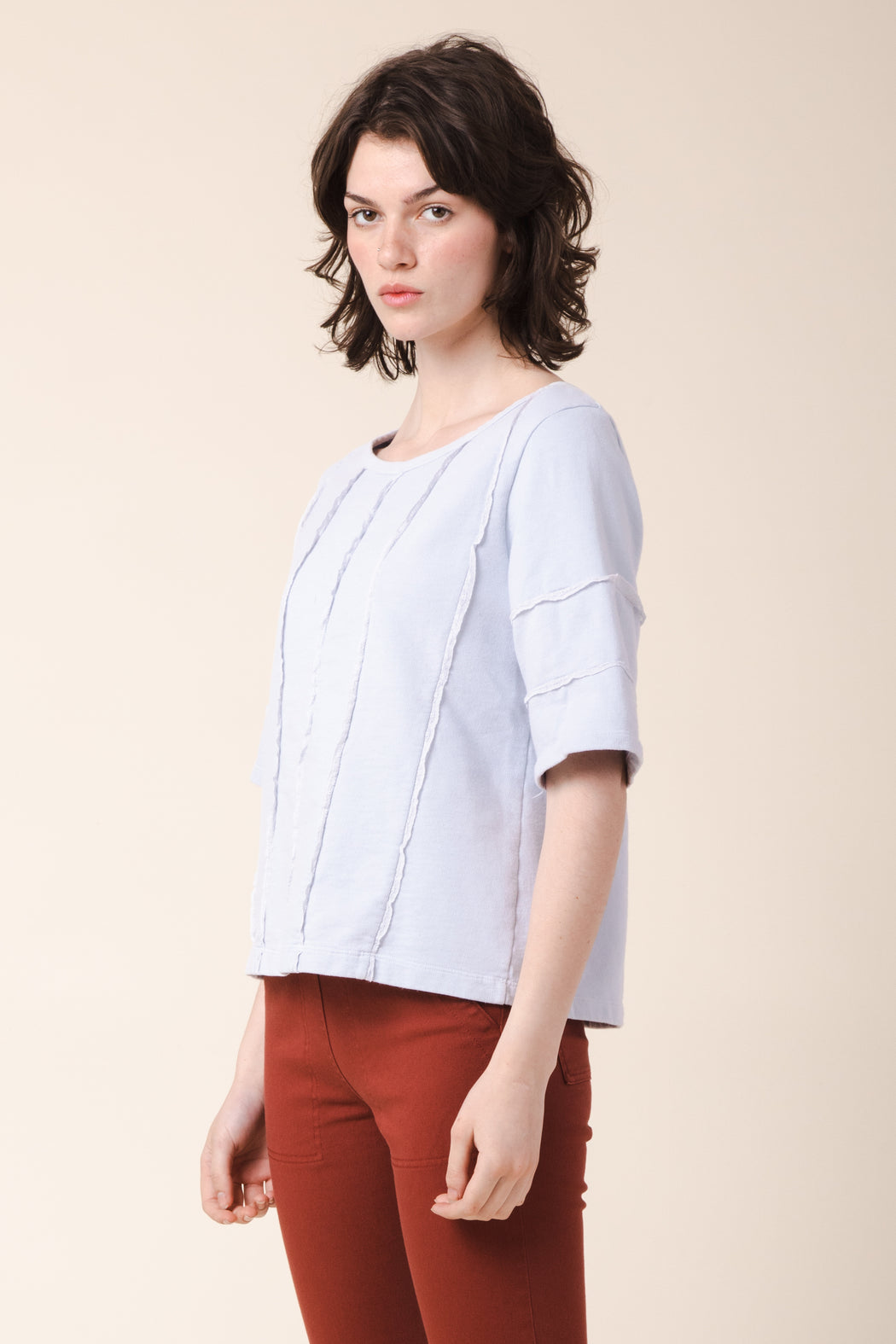 Roundabout in Blond Sky
A shrunken short sleeve sweatshirt for Summer evenings and transitional weather.  The roundabout features elbow-length sleeves and cotton lace insets to describe vertical lines on the front of the body including sleeves with a solid back.  The delicate texture and soft shade of blue are especially delightful in unconventional color pairings.


– Wide-necked pullover
– Elbow-length skinny sleeves
– Cotton Lace detailing on the front
– Hip length with a slightly flared shape
– Shrunken fit
– 100% Organic Cotton with cotton lace
– Made in Seattle, U.S.A.

Alaina is wearing a size S
Height: 5'10" | Waist: 25" | Hips: 36"