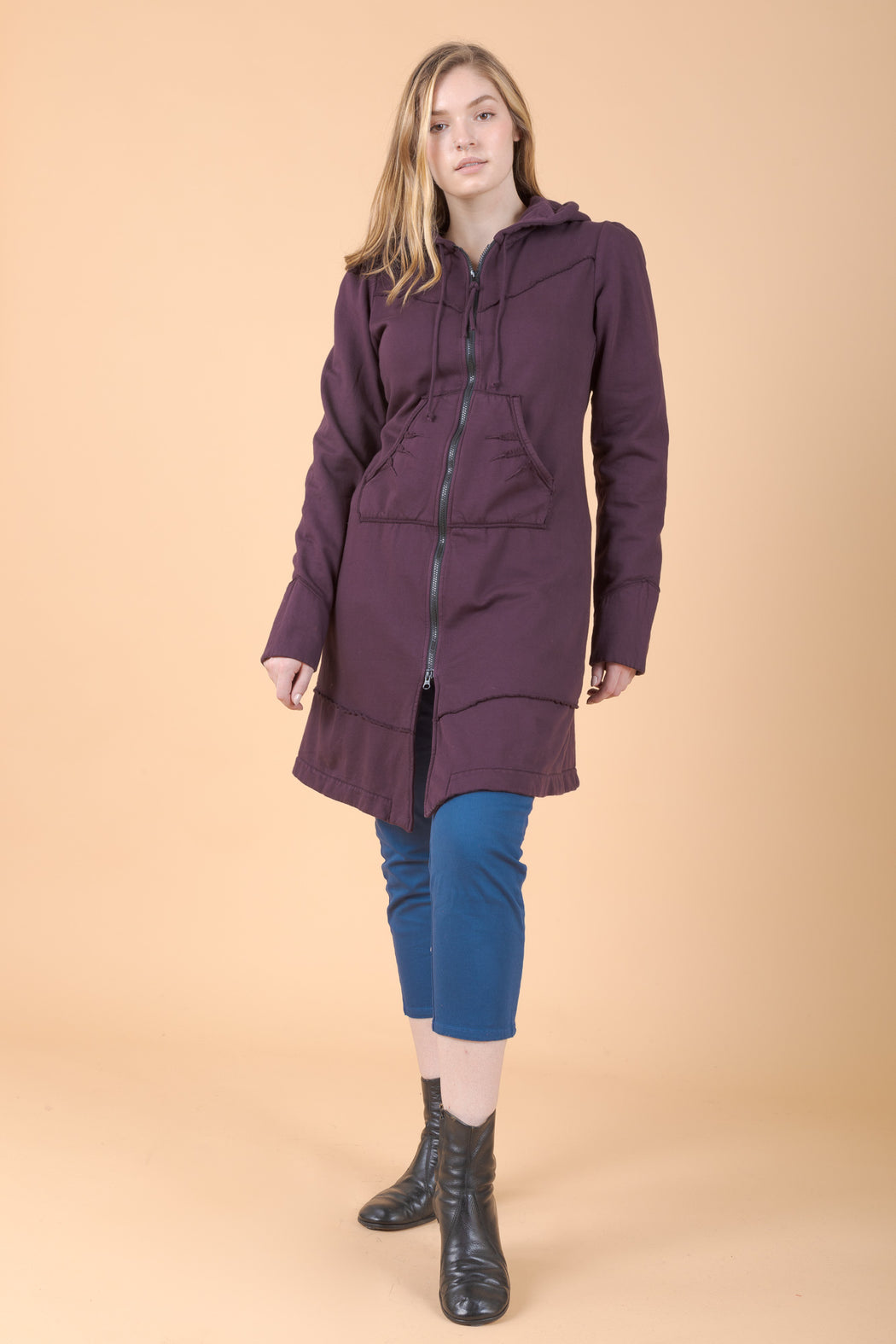 Prairie Hoodie in Inkpot
Our Prairie Hoodie in Inkpot is a web exclusive style originally designed with our Fall 2005 collection. This sustainable style is recreated once a year as a website exclusive. This eponymous organic cotton hoodie has a fit and flare silhouette with exposed serge seaming on the bodice, cuffs, and hem.
– Two front curved opening patch pockets with deconstructed arts and craft detailing
– Arrow shaped front hem
– Generous hood with threaded drawstring
– Elongated sleeve length
– Low-key and natural, a perfect piece for everyday wear
– Body: 100% Organic Cotton Fleece
– Made in Seattle, U.S.A.
Size/Fit
Size XS: Bust: 34" | Waist: 30" | Hip: 40" | Length: 38" | Sleeve Length: 30"
Size S: Bust: 36" | Waist: 32" | Hip: 42" | Length: 38" | Sleeve Length: 30.5"
Size M: Bust: 38" | Waist: 34" | Hip: 44" | Length: 38" | Sleeve Length: 31"
Size L: Bust: 40" | Waist: 37" | Hip: 46" | Length: 38" | Sleeve Length: 31"
Size XL: Bust: 44" | Waist: 40" | Hip: 48" | Length: 38" | Sleeve Length: 31"
Size XXL: Bust: 46" | Waist: 43" | Hip: 50" | Length: 39" | Sleeve Length: 32"
Jenaya is wearing a size XL
Jenaya: Height: 5'11 | Bust: 41" | Waist: 30" | Hip: 42"