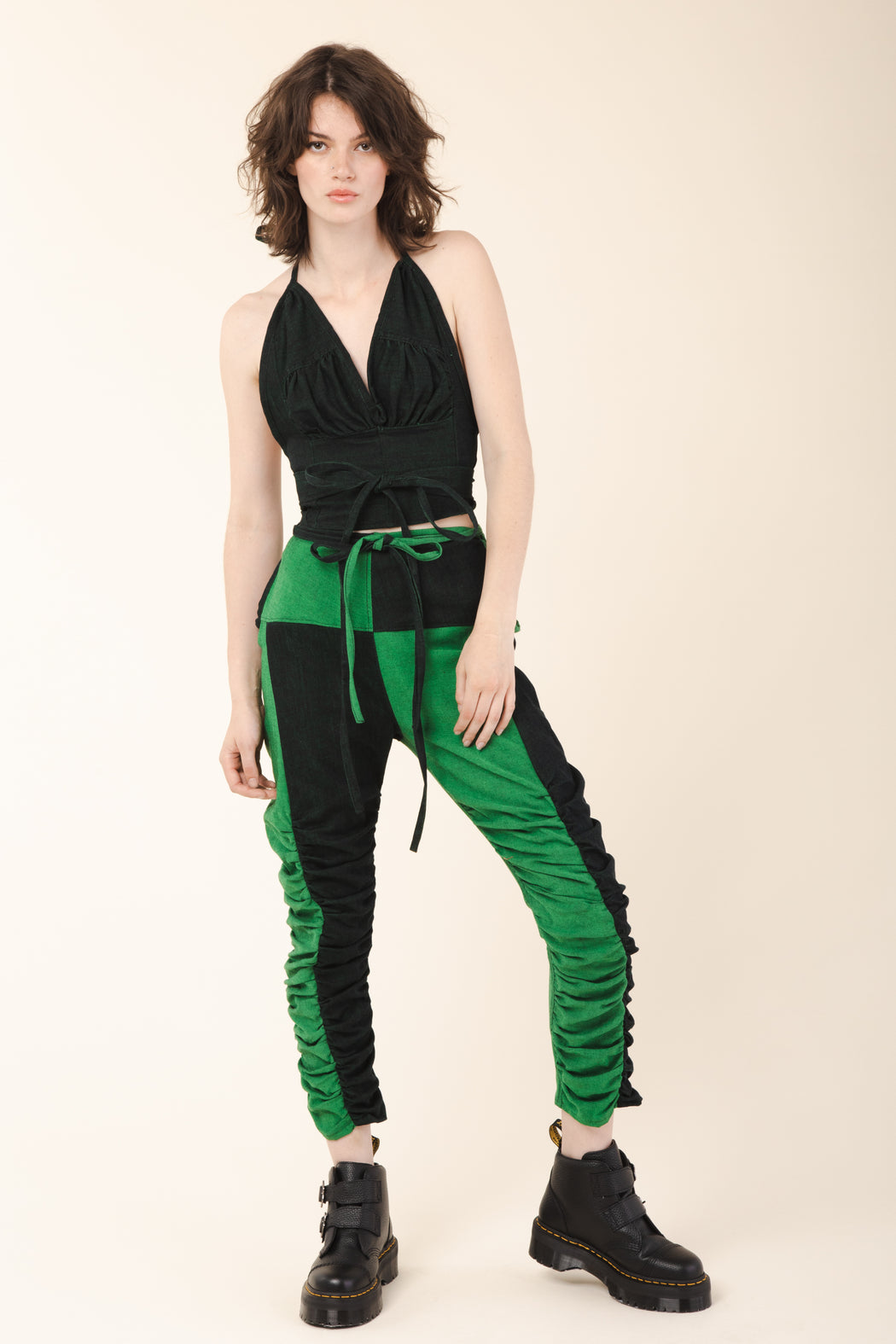 Lizzy Halter in Denim V2
In a collection where inspiration was drawn from insects and a mysterious Lizzy, a recurring silhouette is extra strappy halters.  The Lizzy Halter V2 has a deep v-neckline and a ruched bodice with a flat peplum that wraps all the way around the waist to tie in front. The indigo warp side is used as the exterior. Like a pair of jeans it will become even better looking with wear.  Heavenly for all ages in Summer, you can experiment by layering it over your favorite blouse or t-shirt in cooler months.
– Composed of reimagined Glove Leggings erroneously cut from Organic Cotton denim
– Secured by halter ties at the neck and waist
– Bustier shaped bodice
– One size fits S-L
– 98% Organic Cotton 2% Elastane
– Made in Seattle, U.S.A. by Janelle Abbott for JRAT

We have used reconstruction techniques in our collection since 2011. For the JRAT collection, artist and designer, Janelle Abbott reimagined 50 pairs of acid-green, organic cotton Glove Leggings that were unwearable due to a cutting error (wrong textile!) to create a full range of zero-waste garments and accessories.