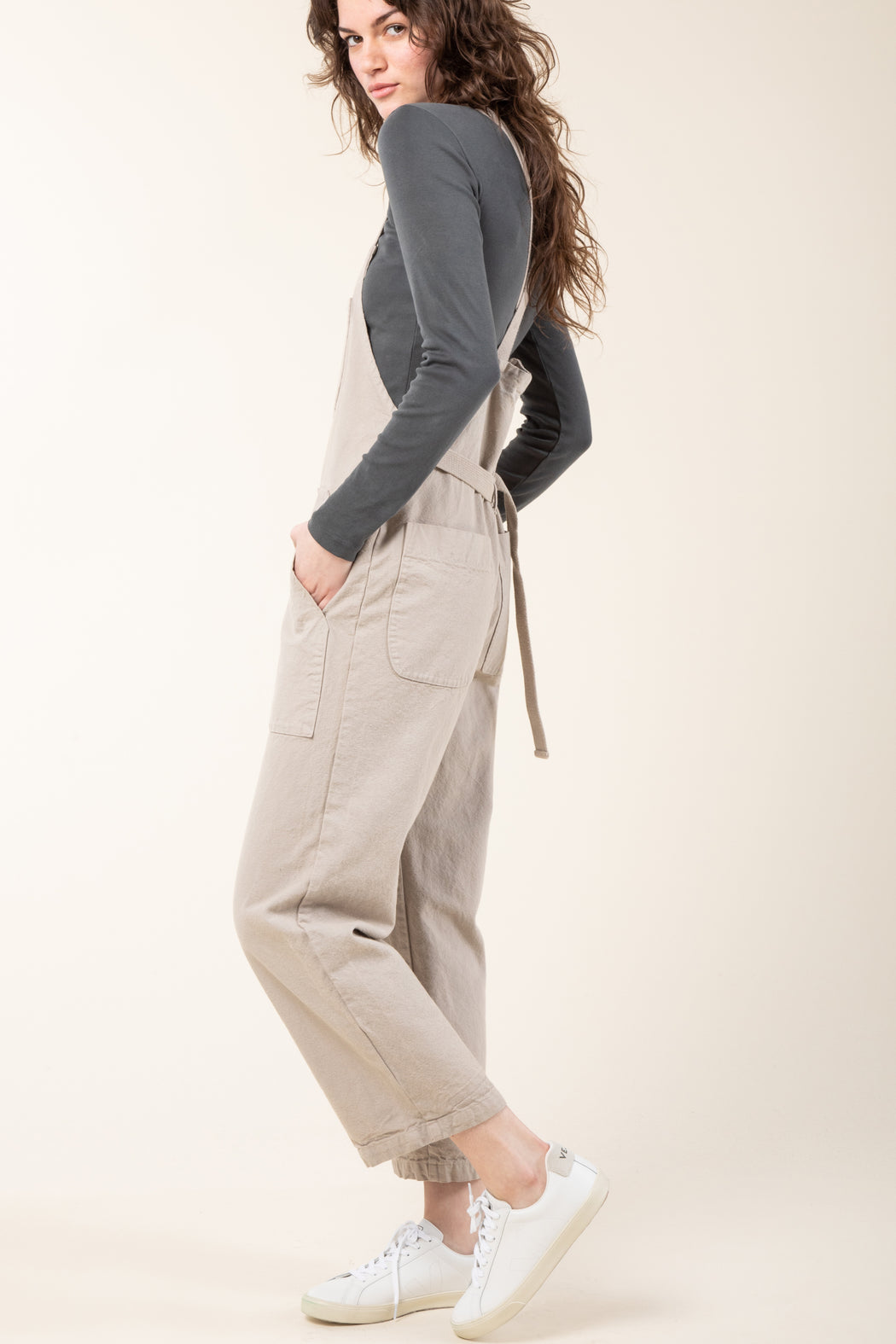 Canvas Overall in Selenite
Are pouches just for Marsupials?
We think not. They are for gardeners, artists and any and all who need an extra hand. This piece is another addition to our new collection of Soft Work Wear. A washed 14oz organic cotton canvas creates a wonderful balance of durability and comfort. An adjustable belted waist that can be worn to the front or back makes for a range of fit for various body-types.
– 6 pockets
– Adjustable shoulder strap
– Belted adjustable waist
– Slightly tapered leg
– 100% organic cotton
– Distressed washed canvas
– Made in Seattle, U.S.A.
Alaina is wearing a size S
Height: 5'10" | Waist: 25" | Hips: 36"
Cole
Height: 6' | Waist: 30" | Inseam: 32"
Avie is wearing a size S
Height: 5'10" | Waist: 23" | Hips: 34"