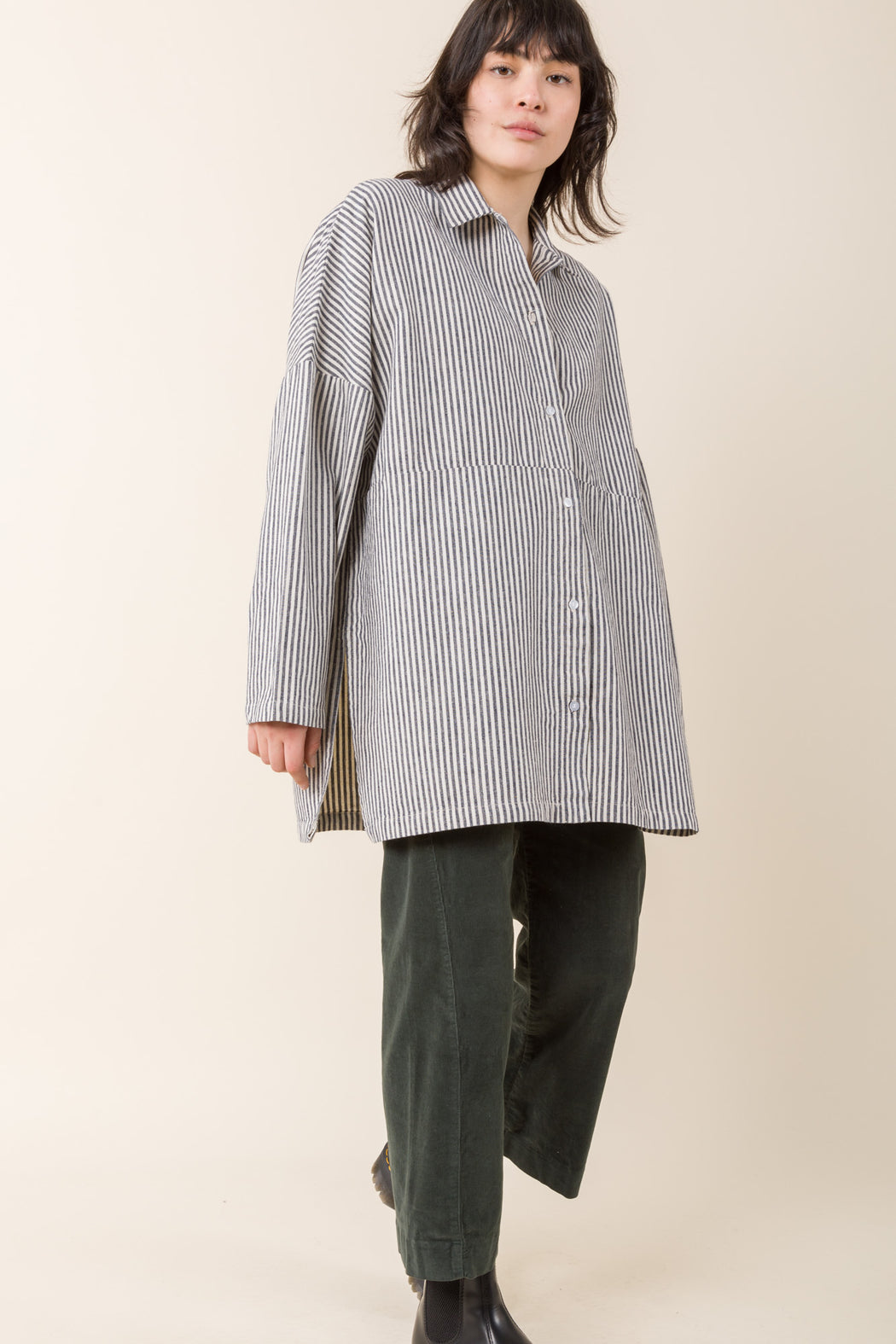 Bat Wing in Natural Stripe
We considered calling this shirt Bird room, to suggest the distinctive priorities of people who prefer voluminous, rectangular apparel. A perennial shape for individualists, composed in a durable hemp blend, gridded together with deeply vented sides. Originally introduced in 2020, it was a style that was held for another time. A couple of our team members wear it in steady rotation, so we brought it back in new textiles with buttons.
– Button-front closure
– Sized XS/S, S/M and M/L
– Vintage, pointed collar, and narrow dolman sleeves
– 55% Hemp 45% Organic Cotton
– Made in Seattle, U.S.A.
Size/Fit
XS/S: Bust/Waist/Hip 50" | Length 29.5" | Sleeve Length 15.75"
S/M: Bust/Waist/Hip 53" | Length 31" | Sleeve Length 15.75"
M/L: Bust/Waist/Hip 55" | Length 36" | Sleeve Length 16"