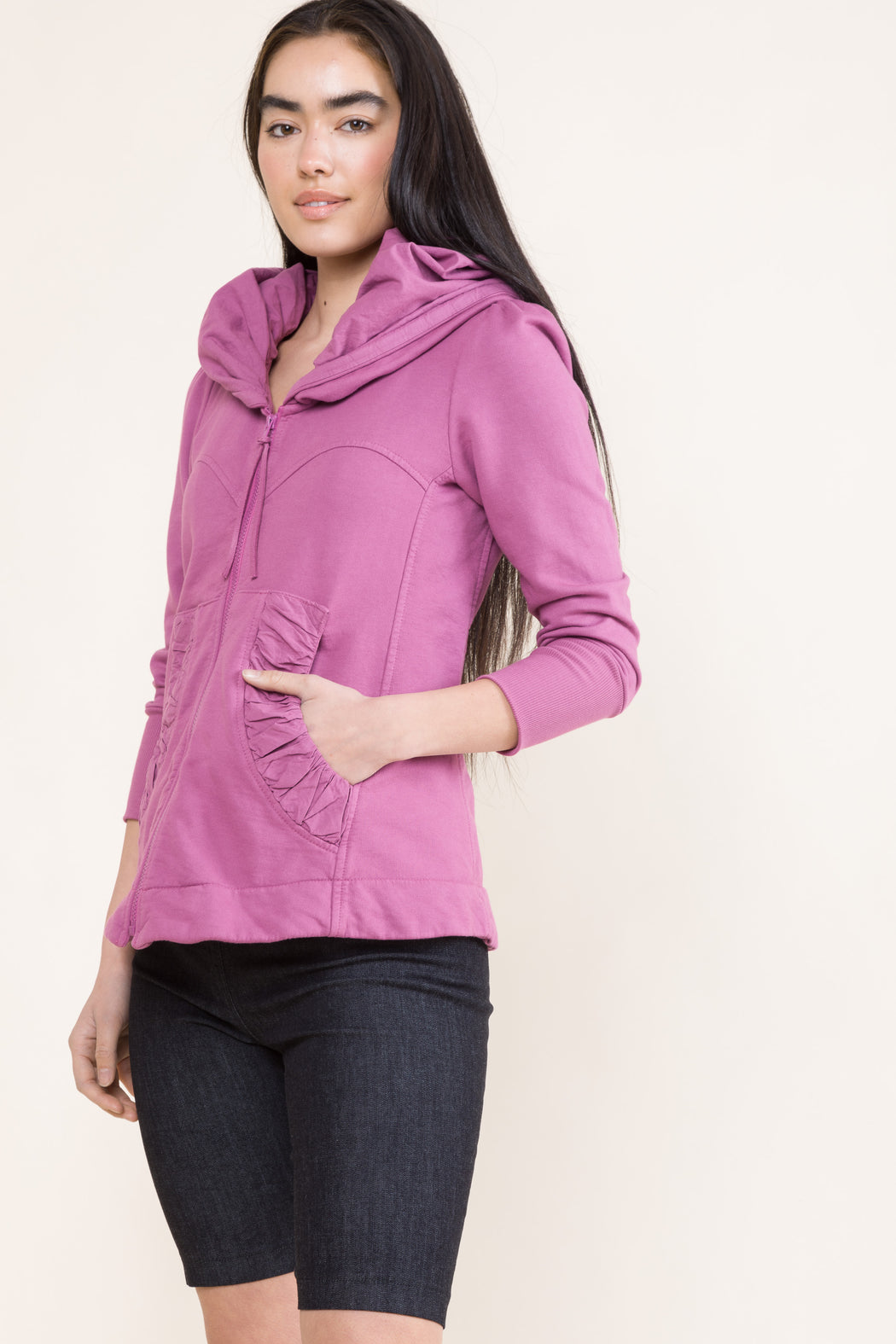 3/4 Cloak Hoodie in Pizazz
Following up on the popularity of our Prairie Hoodie, our original Cloak Hoodie (with 3/4 length sleeves) was introduced in the Summer of 2007. 
It was first conceived in a series of sketches composed at LAX while returning from a business trip.  The Cloak Hoodie blends techniques that are usually reserved for dressmaking and tailoring with sportswear. 
Intended to be worn every day, these are investment pieces with a striking silhouette that withstands the test of time.  With the proper care of cold water washing and hanging to dry, they will endure for years.
– Organic Cotton French Terry
– ¾ length sleeves
– waist length
– Made in Seattle, U.S.A