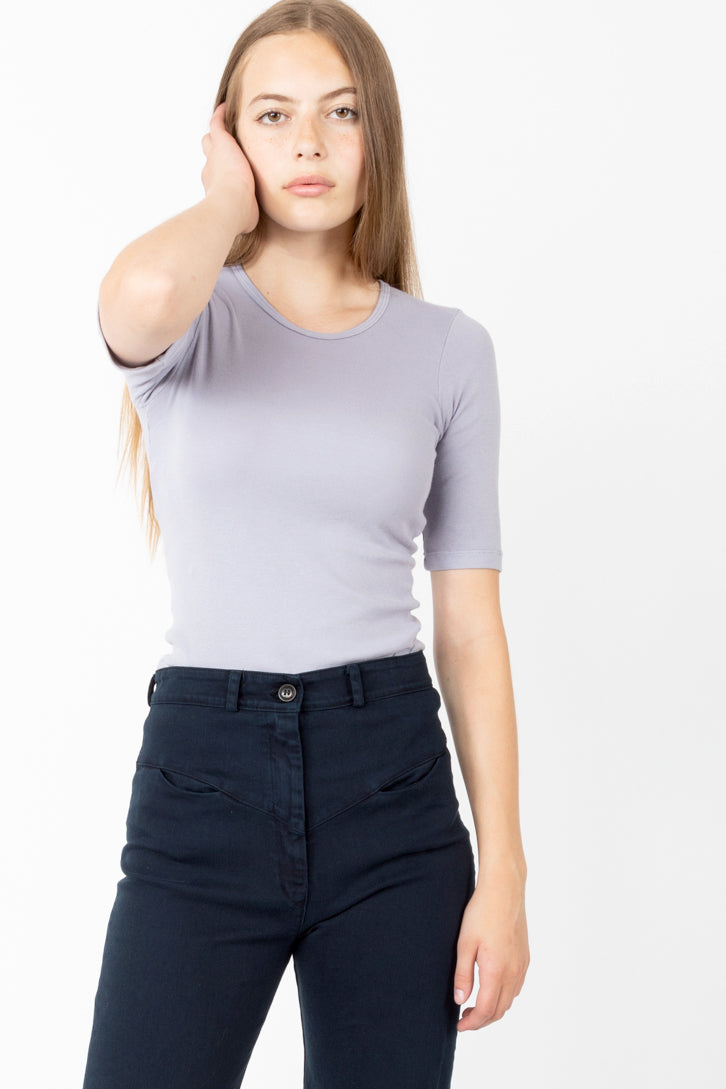 1/4 Sleeve Crew in New Dove
Our organic cotton basics have been in production since Spring 2008. The ¼ sleeve crewneck features a high neckline and skinny short sleeves that extend to the elbow. Conceived for layering, the longer body makes it an essential wardrobe staple. The quality is evident in our organic rib especially after repeated wear. An ideal piece to experience the soft resilience and enduring beauty of this premium knit.
–Great for layering or by itself
–Ultra soft and durable organic cotton rib
–Streamlined and fitted
–Flattering coverage
–Body: 100% Organic Cotton
–Quantity produced: 48 in new dove
–Made in Seattle, U.S.A.