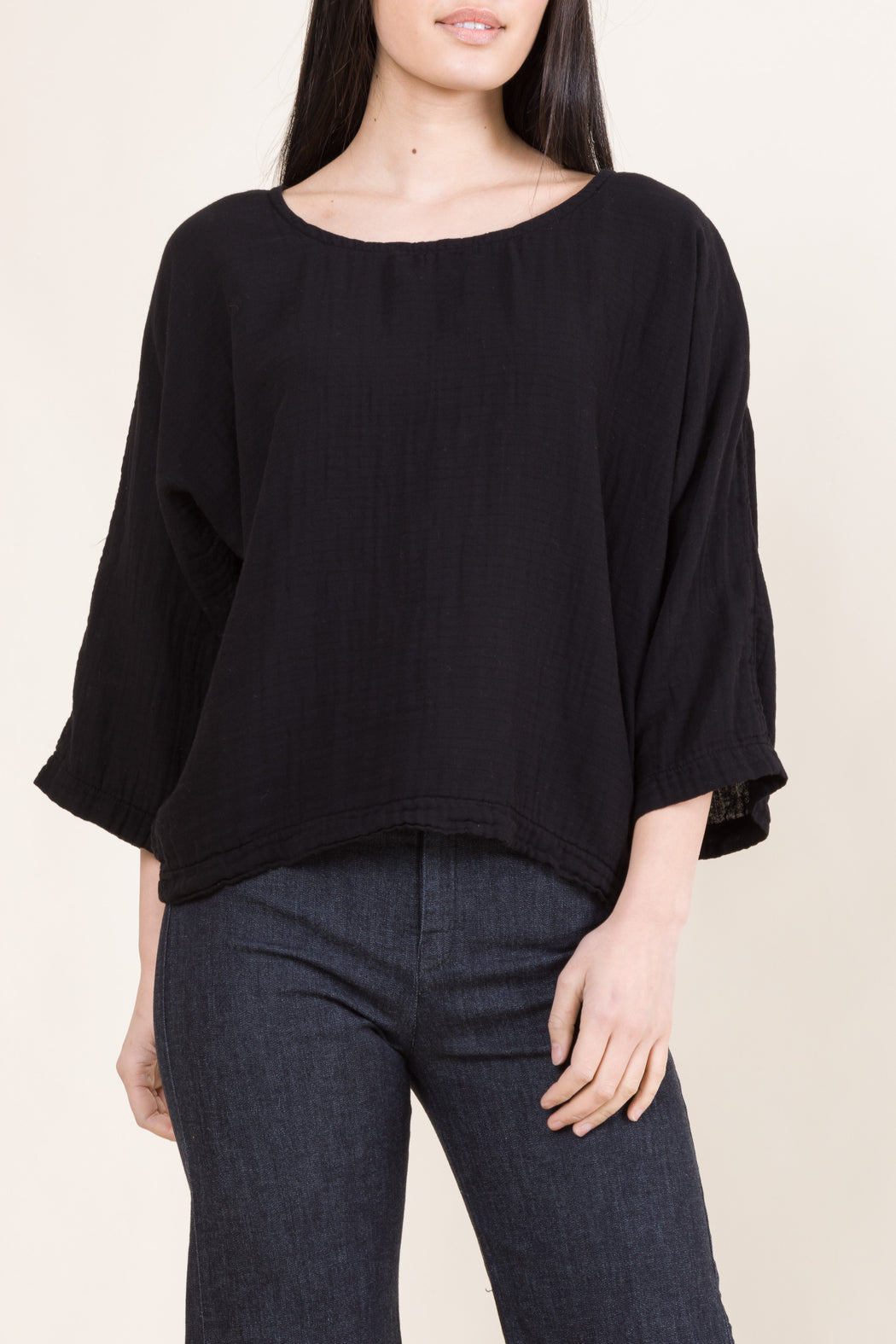 Fourth Wave in Black
A crosscut, our beloved gauze basic is one of the most versatile, transitional season styles.  The horizontal, yarn dye stripe has an insouciant buoyancy. Stronger than it appears, this gauze packs compactly into a tote bag for added sun cover or warmth in the course of the day. Easy to style by tucking into any high waist bottom or layered over a dress or tank.
– Wide neck pullover
– Modest woven basic
– Packs beautifully
–
Bracelet-length sleeves
– 100% Cotton
– Made in Seattle, U.S.A.